We're Moving 2020!!!!


After ten remarkable years in our Bathurst Street gallery,
Barbara Edwards Contemporary
is pleased to announce our next phase. With the successful launch of the BEC Project Space in 2018 at 315 King Street West, we have decided to consolidate our operations and have closed the Bathurst space effective immediately. Construction on our new gallery will begin shortly. In the meantime we are working remotely and will conduct viewings by appointment at our Project Space. We appreciate your continued patronage and support during this exciting period of transition. Please stay tuned for upcoming events and special exhibitions in advance of our Grand Opening.
For appointments please contact us at (647) 878-4444
Barbara Edwards
barbara@becontemporary.com
Neda Omidvar
neda@becontemporary.com
Mailing Address:
1069 Bathurst St
Toronto, ON M5R 3G8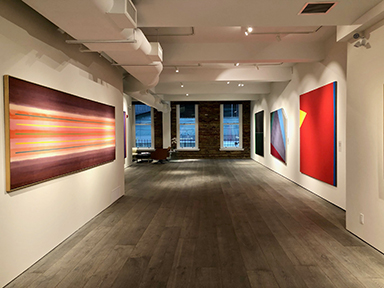 Abstract Borders, installation view, BEC Project Space
25 September to 2 November 2019